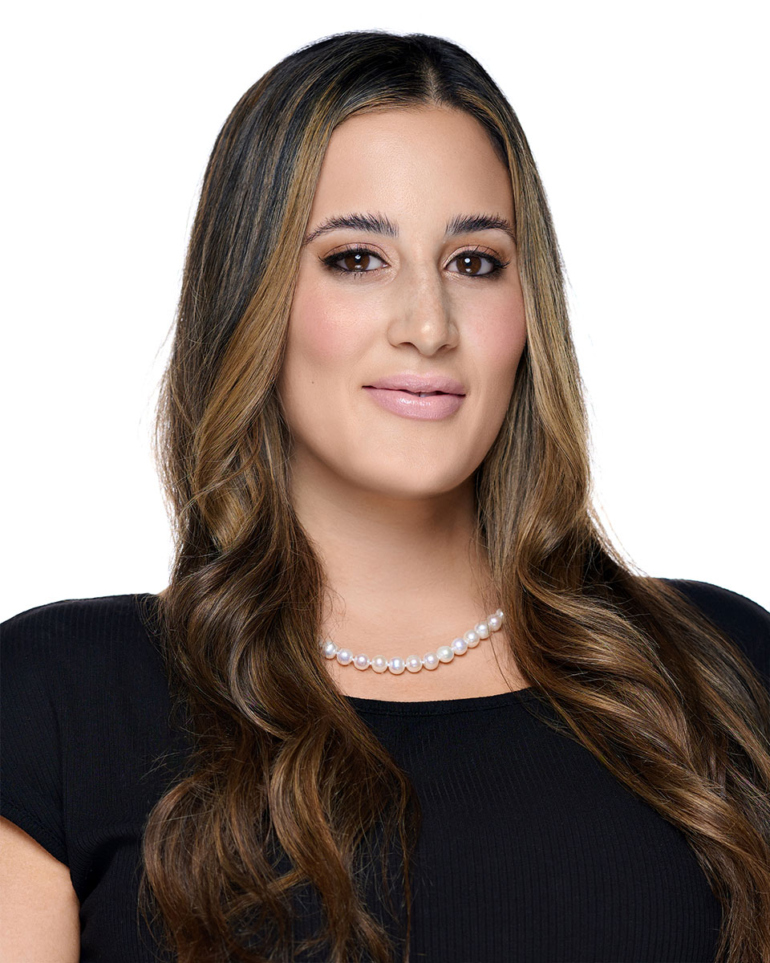 Dahlia Saleh
DO
Brief info
Dr. Dahlia Saleh is a respected member of Dermatology Associates. Throughout residency, she attended and lectured at local and national conferences. She has published articles and textbook chapters in several topics including recurrent aphthous stomatitis, cutaneous lupus erythematosus, hair loss, psoriasis, herpes simplex virus, and hypertrichosis.
Dr. Saleh welcomes patients of all ages for general, surgical and cosmetic dermatology. She effectively diagnoses and treats common skin conditions such as acne, rosacea, warts, molluscum, psoriasis, eczema, vitiligo, melasma, hives, sunburns, contact/occupational exposure‐related dermatitis, and bacterial and fungal skin infections. She also has experience treating less common skin conditions such as cutaneous lupus, dermatomyositis, Sjogren's syndrome, hidradenitis suppurativa, cutaneous T‐cell lymphoma (CTCL) and pityriasis rubra pilaris (PRP).
Dr. Saleh has received extensive training in early detection and surgical removal of skin cancers such as basal cell carcinoma, squamous cell carcinoma, and melanoma, as well as surgical removal of benign skin growths such as moles, cysts and lipomas. She believes that skin cancer prevention is best achieved with regular full body skin examinations, which she performs with attention to detail.
Dr. Saleh has a passion for cosmetic procedures including injectables such as botulinum toxin (Botox, Dysport, Xeomin, Jeuveau) and soft tissue fillers (Juvederm, Versa, Radiesse) with an emphasis on safety and natural results with minimal downtime. She is proficient in customizing skin care regimens for her patients by discussing their concerns in a comfortable, non‐intimidating environment and utilizing her knowledge of facial anatomy and the aging process to deliver beautiful, and most importantly, natural results.
Dr. Saleh is thrilled to be back on the gulf coast of Florida and serve the Bradenton and Lakewood Ranch communities with expert medical, surgical, and cosmetic dermatologic care.
Education/Training
Certified by American Board of Dermatology
Residency: Campbell University, Wilmington, NC—Chief Resident
Medical Degree: LECOM‐Bradenton
Internship: Broward Health Medical Center, Fort Lauderdale, FL
Undergraduate: B.S. Human Biology, Michigan State University
Professional Affiliations/Community Involvement
American Academy of Dermatology Member
Women's Dermatologic Society
American Society for Dermatologic Surgery
American Society for Laser Medicine & Surgery